Welcome to Pianos for Humanity - Used spinet & console pianos - tuned & delivered
We rescue unwanted quality pianos helping many motivated sellers and we place them in new homes where they will be cherished once again. Our spinets and console pianos are only the best we can find in the general area.
Most are furniture quality but others would go better in a rumpus room.

The pianos we have available are in excellent condition regarding their mechanics and playability. Each piano has had our personal attention to ensure proper regulation and operation of every key. All are guaranteed FUN to PLAY!

Why buy our pianos? Each piano has been thoroughly cleaned both inside and out. We won't be bringing you a box full of many years of someone else's dust. The cabinetry has been detailed and cleaned from old finger grime and maybe nicotine. The keys have been cleaned and disinfected. There are No chipped key-caps (ordinarily), no retriggering keys and no stuck keys, because it'll be properly regulated. The piano will be tuned to concert pitch, and should keep its' tune for a while depending on the individual piano. We will come back and give it a tweak tune at some point, for the cost of a tip.

Browse the inventory and give us a call if you are in the Boulder/Denver Metro area.


Pianos are delivered in tune - Ready to Play!
Piano Rescue and Delivery
We seek out good unwanted pianos.  Our goal is to have some quality inventory ready to play for anxious players.  Get in touch with us, we deliver in the Boulder/Denver metro area.
Piano Repair and Tuneup
We delve into each piano and solve problems such as sticky keys, sluggish keys, or broken mechanisms.  Then we give it a good cleaning and tuning.  Now they are ready to play.
Piano Entertainment
We are experts in pianos in every way.  Come into our store and select a piano.  We will then demonstrate it with different genres of tunes so that your ears can be the final judge.
Quality Pianos Cheap ~ Tuned and Delivered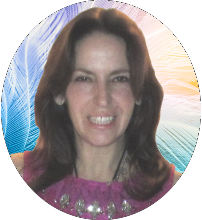 Danielle Athena
Danielle is the Co-founder and Director of Marketing. She is a singer with a background in theater. Danielle provides the creative direction for the business. With her vast knowledge of people she knows what is appealing and how to seek out whatever comes next.  She is the inceptor and face of the business.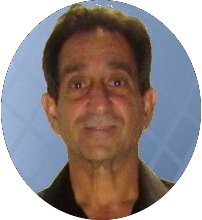 Rockinjay "The Piano Man"
RockinJay is the Piano Man of Boulder Colorado. He takes care of all the pianos. Jay is a retired Electrical Engineer, with many years of technical experience behind him.
Jay can entertain for your party as well as tune & repair the pianos in preparation for new homes. He will ensure the piano you get is exactly what you were hoping for.